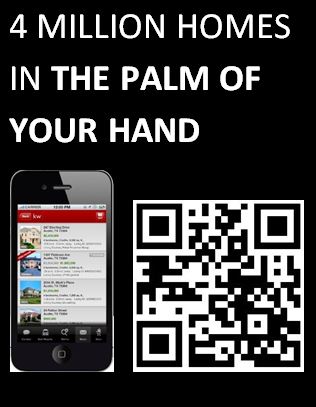 Scan QR Code or visit: www.BuyStPeteHomes.com
Download our FREE App from iTunes or Google Play.
Enter Agent Code: KW2MXM5B0
Because your home search should go where you do!
Get the most accurate and up-to-date information at your fingertips:
• See ALL the information on the home in front of you AUTOMATICALLY!
GPS technology displays homes closets to your current location on a
map. No typing or manual search required!
• Give your index finger a workout by drawing a perimeter or dropping a
pinpoint on a dynamic map.
• Customize and save searches. Localize points of interest.
• See a home you like? Scroll through vivid photos, add it to your
favorites, or share the listing with a friend.
• Easily connect with us and send property inquiries instantly.
• Estimate your home loans with a free mortgage calculator.
• Real time data from FMLS and MLS.