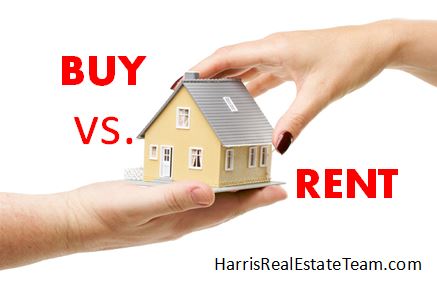 Yes, buying is still cheaper. Low interest rates and prices of homes still being affordable makes it a great time to make that home purchase as long as your mortgage payment is only .25 your monthly salary. With the housing recovery, interest rates are slightly rising along with asking prices. Which means now is the time to jump into homeownership.
It will be interesting to see because jobs aren't as good and incomes are still flat. Something to watch would be is these rising prices sustainable. Renting will sure be the way to go if mortgage rates hit over 10 percent. Low mortgage rates have kept home ownership from becoming more expensive than renting both nationally and locally and rates have not been that high since 1989.
Sudden appreciation could make homeownership the way to go, however price declines could mean that renting would have been the better choice for the long haul.
Don't let the current price increases fool you into thinking that the future holds large price gains. Make sure when doing the buying versus renting calculations, you should always prepare and make sure the home is completely affordable. As always we recommend you have 3-6 months in savings for when times get rough.
Have any questions. Please call our team to discuss at 727-804-8696. Also, another great tool for home buyers in our NEW APP....check it out below....
Download our FREE MOBILE APP at: www.BuyStPeteHomes.com
Enter the agent code KW2MXM5B0 at the startup of the app.