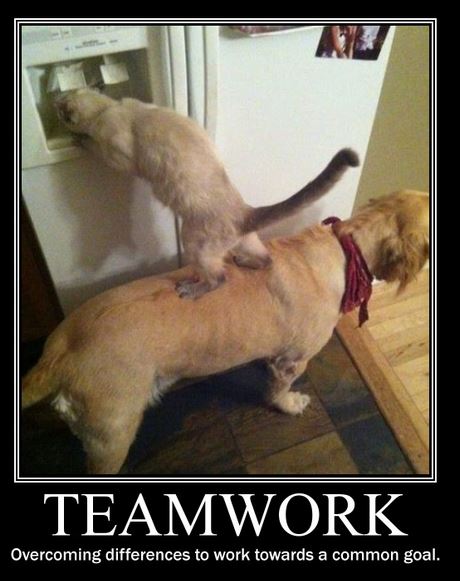 What is the definition of team work? Teamwork is "work done by several associates with each doing a part but all subordinating personal prominence to the efficiency of the whole.
As a partner in a real estate franchise, a state championship soccer player and a mother of two highly competitive boys, teamwork means a lot in our household. I don't know about you but in our family we are running from one event, game or appointment to another while trying to be the best parent, business owner, wife, mother, husband, or father we can be.
Are we insane or do we do this because we love our career and our kids and just want the best for both? We can express our love and devotion to our kids and work in many ways. From what I have learned the best way is to lead by example. This goes both ways for raising a family to raising a successful business. If you're going to rant at a referee at your kids sports games then be prepared for your kids to follow suit. If you're going to be a deceiver at work then be prepared for your team to be poor leaders. We are humans that are always learning from example. We may not realize it, but the truth is that monkey sees monkey do is really more humanized than we think.
What I'm trying to say is that if you are not doing the actions you want others to do then kids and business partners will even eventually notice and either choose to follow that way of thinking or they will move on to putting their energy into better avenues. Hopefully, a better path is chosen however, that doesn't always happen.
So, what is the moral of this story? Well, we should support our kids on the field; support our business partners in the conference room and do this by being respectful. Remember to never cross the line of selfishness. That negative energy will make it into your life or business like black mold makes into a house. Make sure the message are you sending your kids and co-workers is positive and is well thought-out with the whole team in mind. Hopefully, it's not about winning and losing. It's about learning, respect and true admiration for game and all of its players.